Just WHAT THE EVER-LOVING FUCK?!?!
Devontre Thomas, a Native American 19-year-old, is accused of possessing a small amount of weed – enough for about one joint –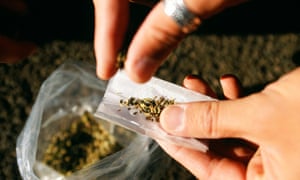 and will face a federal trial that advocates say is a waste of resources and a stark reminder that US law enforcement agencies continue to target people of color for low-level pot offenses.
The one-count charge brought by the US attorney's office – which could also result in a $1,000 fine – is the latest illustration of growing tensions in US laws on marijuana. The drug is sold recreationally in four states but remains outlawed at the federal level.
The government's decision to file charges against Thomas, which criminal justice experts say is a perplexing move that directly contradicts federal guidelines, has also raised questions about how the US Department of Justice enforces laws on Native American territories.
Thomas, a member of the Warm Springs tribe, did not actually have weed on him at the school – which is located in Salem, Oregon's capital – but he may have been involved in a $20 sale of marijuana, Iñiguez told local news station KGW-TV.
It's unclear how or why US law enforcement officials got involved, but more than a year after the alleged incident, prosecutors pushed forward with a charge that carries a maximum sentence of one year behind bars.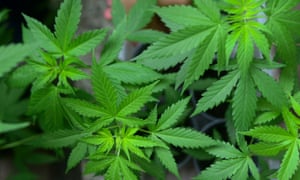 "There are major crimes that occur in Indian country where the federal government has jurisdiction, and they fail to investigate, and they fail to prosecute," said David Beck, professor of Native American studies at the University of Montana.
In recent years, there has been growing outrage about how the government responds to sexual assaults and rapes that occur on Native American reservations.
Source: Native American teen faces a year in prison for possessing one gram of weed | US news | The Guardian